Congratulations Class of 2021
Dear Members of the Nazareth Community
It is my pleasure announcing David Narvaez as the College Dux with an ATAR of 98.40. I have spoken with David and his mother this morning, and they are all understandably proud of his tremendous achievement, as are we. 
Our median score is 30.
Study scores more than 40 sit at 5.8%.
ATARs
90+ this year sit at 12.5% from 9.7% (last year)
80+ this year sit at 28.10% from 27.8% (last year)
70+ this year sit at 48.40% from 44.40% (last year)
Finally, the VCAL Dux for 2021 (The VCAL STUDENT OF THE YEAR) is Khoi Dang. Khoi and his family were delighted with the award and were so thankful of all the support and help he has received during his VCAL years.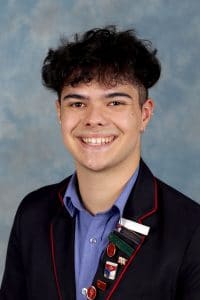 David Narvaez, College DUX – 2021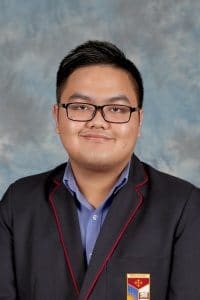 Khoi Dang, VCAL DUX – 2021
I thank all staff members for their contributions helping our 2021 Year 12 cohort in getting through the year and achieving their best.
If you wish to view this information it will be posted via the Nazareth College social media platform.
Have a Merry Christmas and Happy New year and enjoy the rest of your holiday period.
Mr Sam Cosentino
PRINCIPAL